WL Series - For Wide mouth and large volume containers.
For Large Volume, Oval & Flat Bottles and Wide-Neck Jars
PET Stretch Blow Molding Machine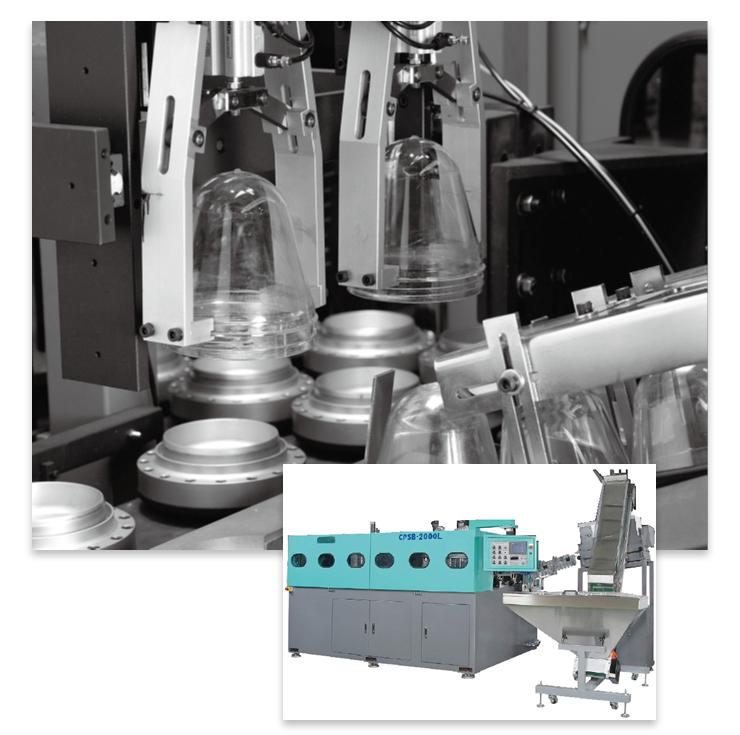 CPSB-W/L Series (Large Capacity) RHSB
W/L SERIES
PET Stretch Blow Molding Machines
Wide Mouth and Large Capacity Series PET Twin Shaft Reheat Blowing Machine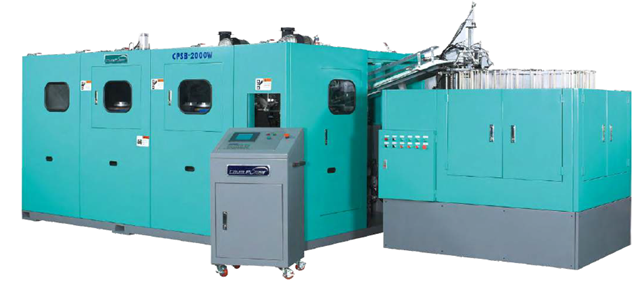 Wide Mouth Feeding
Wide Mouth Bottle & Wide-Neck Jar Blow Molding Machine (PET RHSB)
CHUMPOWER W/L Series
CHUMPOWER W/L Series is cost-effective, modular design for easy maintenance, compact structure for saving space, and can make Oval, off center, Petaloid, Square, Flat, Round bottles, Jars and Wide mouth containers.
Suitable for various markets to produce different bottles, such as Mineral water, Carbonated beverages, Edible oil, Alcoholic drinks, CSD, Non-perishable food, Cosmetics, Medicine bottles, Detergent, Tennis bottles. Unique robotic arm design increases preform in-feeding stability. Includes highly reliable hydraulic clamping design and double robotic arms for speedy preform loading. Unique auto-infeed system for preforms with different neck diameters.
Special heating layout structure to minimize space and energy consumption.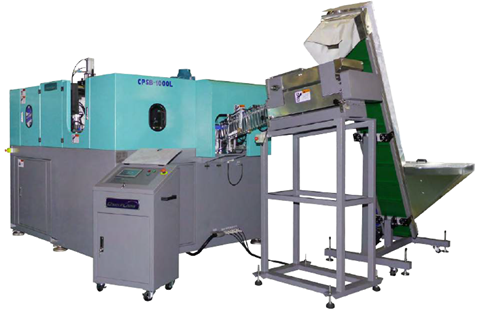 Bottle Preform Feeding
Unique robotic design increases the stability of the preform and uses Double-injection mechanical jaws to accelerate preform load time.
Universal loading system for preforms of different calibers (within a limited range) using Automatic alignment.
Compact Heater System on all models
Examples of Large Bottles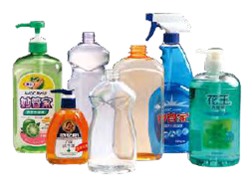 Typical Feeding System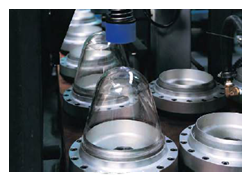 Typical Blow Mold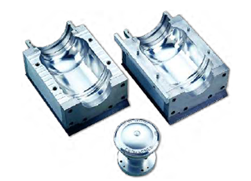 Clamp Mechanism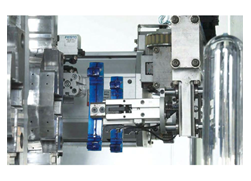 Important Optional Accessories
Robotic arm system for pre-insertion of handle in oil bottles
Side-heater system for oval & flat bottle preforms (preferential heating).
Positioning device for preform orientation.
Air recycling system for lower energy consumption
Oil bottle handle front implant system
Blowing bottle positioning device
Blowing gas recovery system
Engineering Specification Chart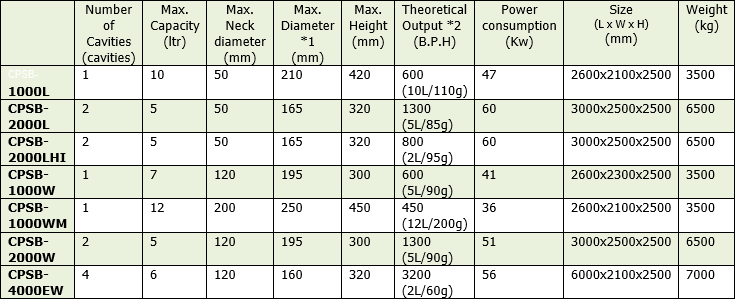 Specifications are subject to change without notice
The actual output depends on the preform quality and bottle shape. The final capacity depends on the preform and bottle type.